Last night we went to a compaña in Guasave. The word compaña translated directly to English is "campaign". It's not, however, a campaign the way most Americans would think of a campaign. No politicians make speeches and no one passes out "VOTE" buttons. There were "campaign posters" around, since Sinaloa is preparing to elect a new governor, but the compaña was not a political meeting.
The Guasave Alliance of Pastors hosted a large prayer and praise outreach in downtown Guasave. And the city gave permission for them to block off one of the main boulevards to do it!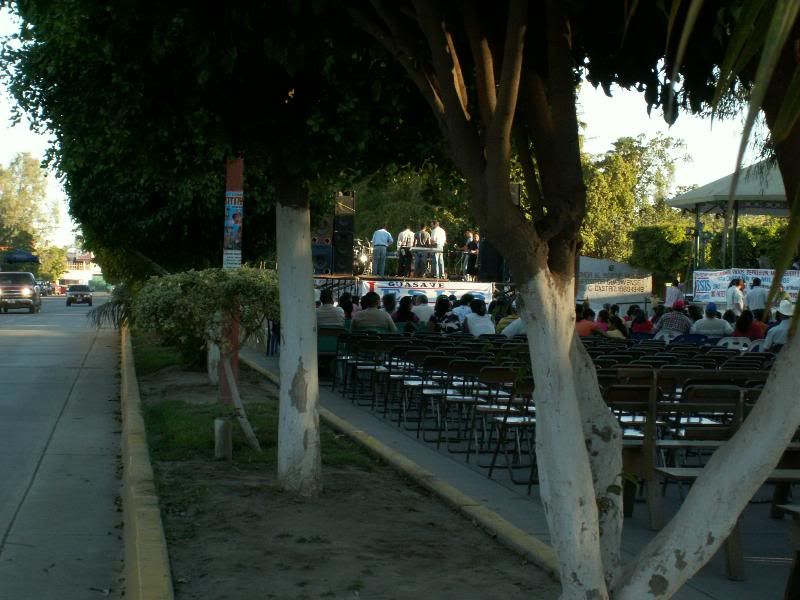 The banner says, "Guasave, Jesus is your answer!" You can tell by the speakers that the band came prepared to praise!
I'm not sure what the final head-count was by the end of the evening, but when the music started there were at least 200 people seated. The location was perfect. In addition to chairs and benches, the park next to the street was full of people who had wandered past and stopped to listen.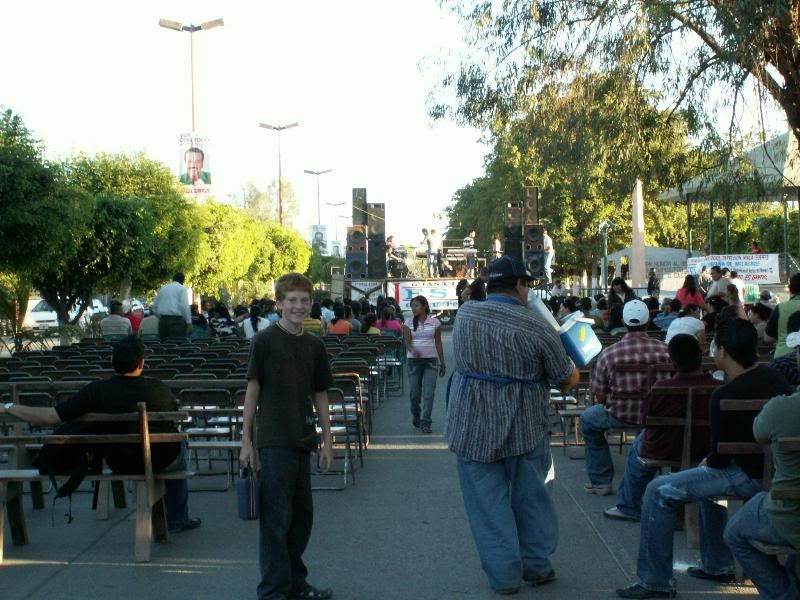 It was good to gather with believers from all around – many of whom we hadn't seen for ages. It was also good to see many new faces, since church members were asked to invite non-believers to this event. We packed 18 people into our van (some from the church and a couple from the community, too).
The theme of the night was that Jesus Christ is the answer for all of our struggles. Only God has the power over despair, fear, loneliness, illness and whatever else is threatening to overtake you. It was a very timely message!
Like we shared in our last newsletter, the gospel message should never become old news to us! When we have an opportunity to hear it again, we should, and when we have a chance to share it,

we should do that, too

!