In January, a team came down from Southern California. Their main goal during their time here was to build a roof over the second story of the secondary building on the church campus.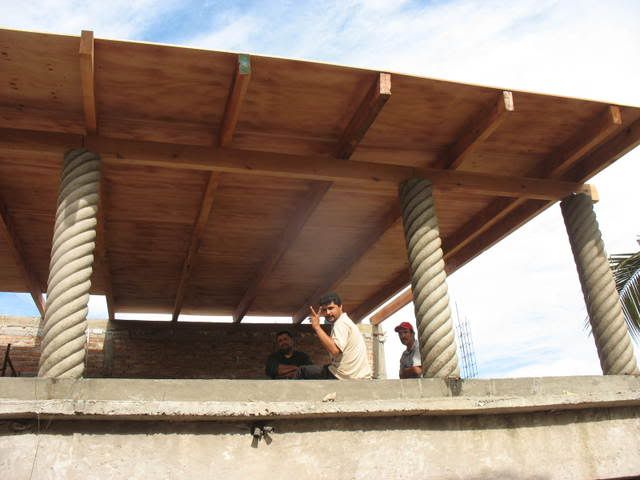 The project turned out beautiful and the whole church was excited to imagine church services in this open, shaded area during the heat of summer. No one dreamed of how absolutely wonderful it would be!

The first wave of heat rolled in about a month ago and everyone in town pulled out their fans and dusted off the AC's. After a couple of weeks of sweating through Wednesday afternoon prayer meetings, the leadership decided to move the meetings to the "upper room". Last Sunday was our first Sunday morning service in the new location.

The breeze is fantastic and the view is spectacular. The added bonus is that anyone passing by is free to stop and listen...in fact, they don't have a lot of choice!
Ladies' Bible study met upstairs on Friday and the youth will be using it this evening.
What a blessing!!! A special thank you to CCRSM for their generous gift to CC Boca del Rio!!! Pastor Ricardo sends a special thanks to you guys!!!