I've been negligent in my Fun Fact Friday posts, but I think I'm getting back in the swing of things!!! Here's this week's fact.

When I was a little girl, my mom took me to Brown's Bakery about once a week and let me buy one of these little guys:

I have fond memories of all the little Gingerbread men lined up hand to hand and toe to toe -- each with different colored frosting. Mrs. Brown used the leftover frosting from her cakes to decorate the cookies, so sometimes they were rainbow colored. I especially loved those!!! They were yummy, too!!!

Well, a while back I discovered a new Mexican cookie: the
cochi
.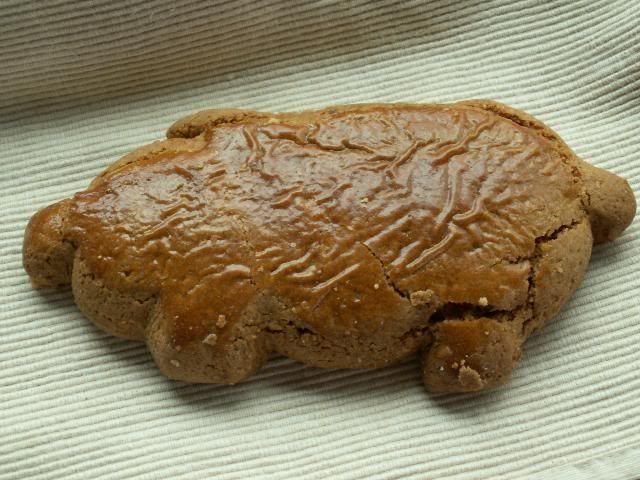 Yes. It's a pig.
Just like every "man" cookie you see in the US will probably be a Gingerbread Man, every pig cookie you see in Mexico (or at least in Sinaloa!) will be...a Gingerbread Pig.

"I am the Gingerbread Pig, I am. I can grunt. I can, I can!"
Hmm. It doesn't have the same ring. But it was definitely tasty!!!
Do you have a fun fact to share? Link up below!!!