The quince años, 15 year, birthday is a big deal in Mexico. Some families spend as much on the XV birthday as they would on a wedding...or maybe more. Even poor families sometimes borrow $1000 or more to be able to purchase a fancy dress, flowers, cake, etc., etc., etc. Plus the fact that you just can't have a XV party without a meal. We learned that when
our daughter, Sarah, turned 15
.
The XVaños ceremony symbolizes, in the Christian church, the coming-of-age of the young lady and celebrates the fact that she has reached womanhood and has dedicated herself to remain pure until marriage. One person described it as a wedding ceremony without the groom. That's not far from the truth! There is as much or more symbolism in the XV ceremony as there is in the wedding ceremony!
We went to a XV party on Saturday. True to the nature of small birthday parties here, most of the village showed up to help celebrate. Here are some photos to give you a "feel" for the atmosphere.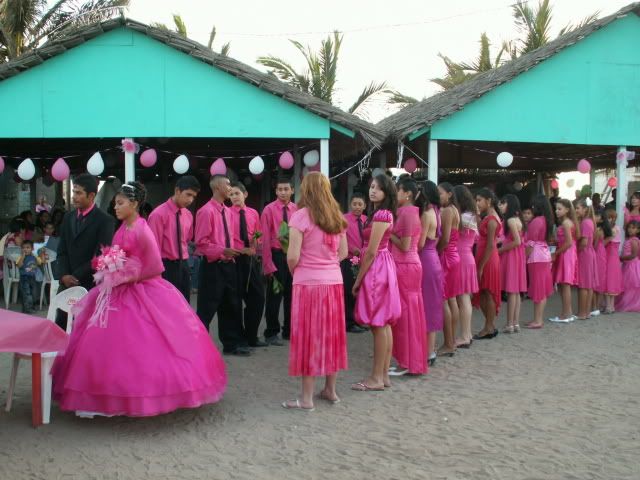 Here is the quinceñera with her ladies in waiting (15 of them) and their escorts.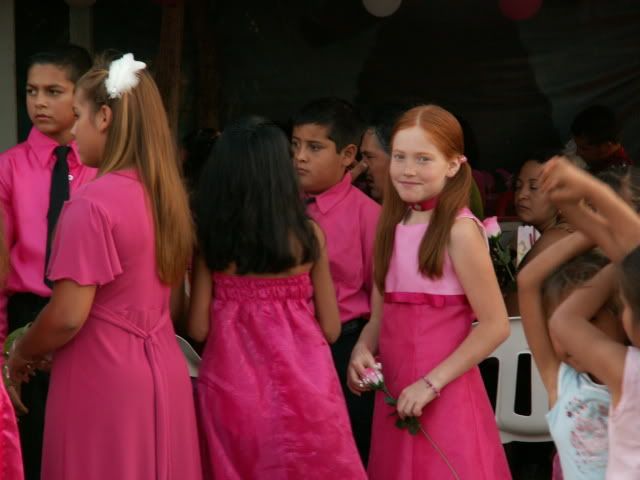 The girls are always very excited to be included in the ceremony.
The boys, not usually so much!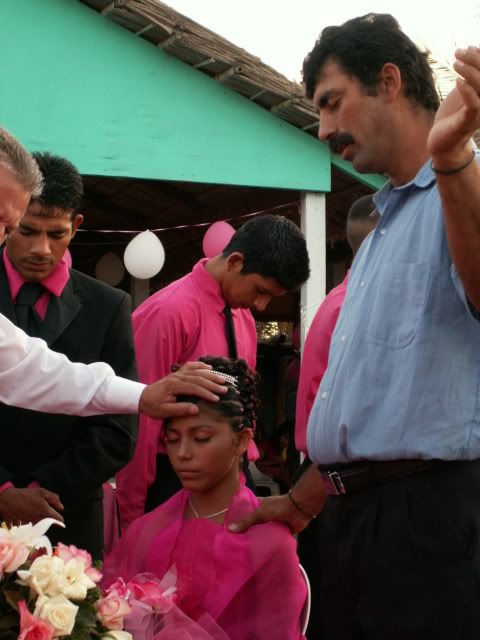 The father of the quinceñera prays a blessing over his daughter.

Muy bonita!

One of the cutests things I saw, though, was this little princess. She and her cousin were in charge of the ring pillow, and they did their job well. Precious, eh?

I think the pink bubble gum adds the finishing touch to the ensemble, don't you?