On Monday nights, Doug and I meet with our friends, Esteban and Basilia, Lupita and Julio and Pedro and Luci for a Bible study. We've been going through a book of basic Biblical truths and it's been a great study! Everyone shares prayer needs and praises and it's a great time of fellowship, too. Esteban received Christ as his personal savior about a year-and-a-half ago. Basilia, Lupita and Luci all prayed to receive Christ at a Billy Graham crusade which was televised here (and translated to Spanish) last winter. At that time, we wanted to start a weekly Bible study, but it just wouldn't work out. Apparently, it wasn't God's timing.
Last week, after our study, Esteban pulled out a special treat: oysters on the half-shell. Usually these sell for 10 pesos apiece (about a dollar), but in the small village behind our house, Las Pitayas, he found them for 3 pesos (30 cents) each.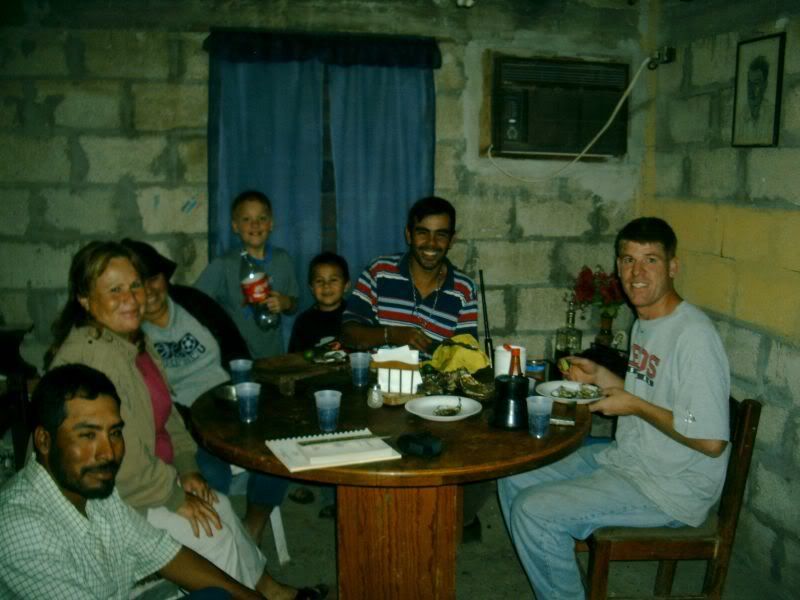 Raw oysters are really not my thing, but drenched in lime with salsa...wow! These were really good!!!