Well, module #1 of Master's Bible School has come to an end. Wow! What an incredible time!!!
Our teacher, Luis Cervantes from Esenada, Mexico, arrived on Saturday and students began to arrive Sunday evening. By 9 a.m. Monday, 45 students were enrolled, and class was ready to start.
Following are some pictures from the 10 days of classes.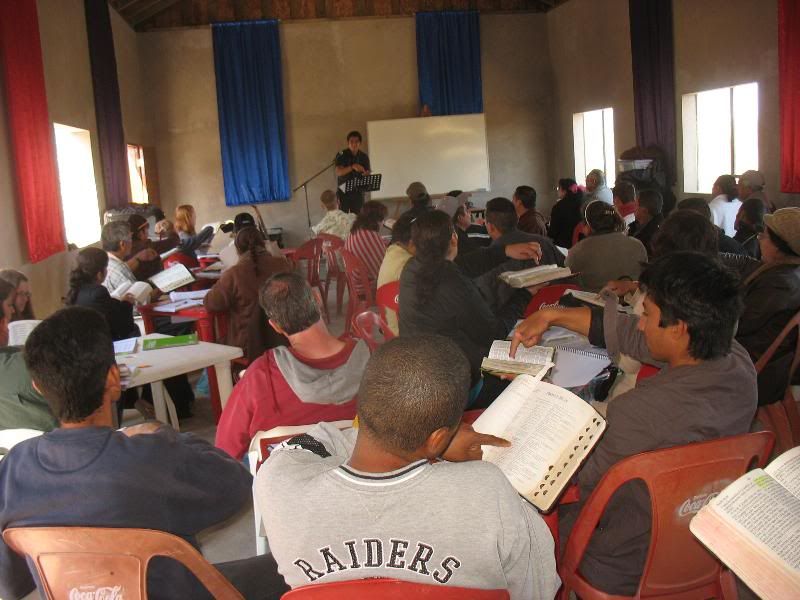 This photo was taken during the first class of Inductive Bible Study. To study the Bible we ask three questions:
What does the Bible say?

What does it mean?

How does it apply to my life?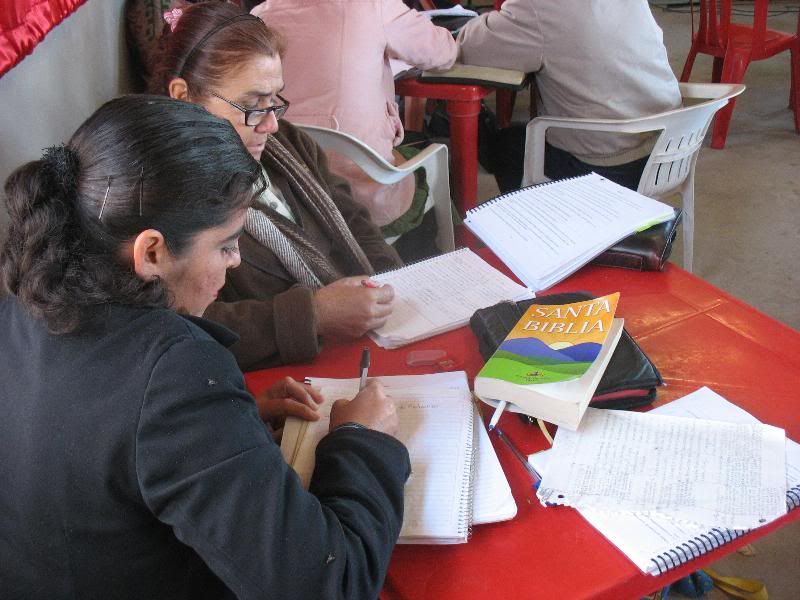 Seven hours a day for 10 days the students received training in Inductive Bible Study, Biblical Principles, False Teachers and Oral Bible. Pictured above are Trini and Brisa, both from Guasave. They were two of 20 students from the five different Vida Nueva congregations who participated in the school.
After the classes came the homework. Dago, Ramon, Tino and Amado were only a few who studied through their afternoon break and sometimes stayed up until midnight or later to finish homework and prepare for the next day's class.
Evie was in charge of childcare during the week. We didn't make this service available to everyone for obvious reasons, but the kids who did stay had a great time and so did Evie. (Until she got sick, which is another story, but one which turned out fine in the end!)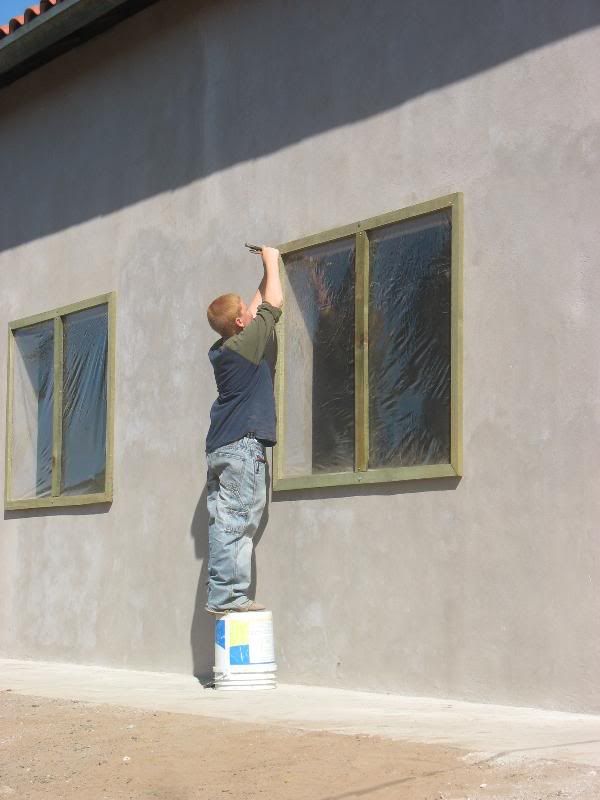 While Doug and our four older kids were involved in the school, Andrew became the campus handy-man (which he usually is anyway). Here he is hanging curtains on the outside of the conference center windows to keep the blaring sun out of people's eyes. Andrew was also up every morning at 6 a.m. to drive to Boca on his motorcycle to pick up tortillas.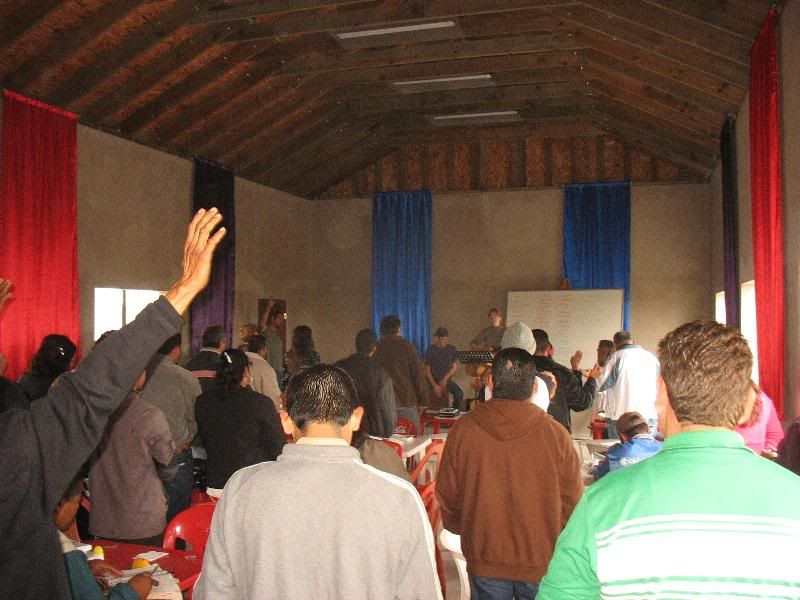 Classes started every morning with a time of prayer and worship. Sarah, Caleb, Eliu, Doug and Luis (and probably more I don't know about!) all pitched in to lead the music. It was a great time to refocus and recharge and get ready to start the day.
On the final day of classes, the students presented dramatic enactments of Bible stories as their final exam in the Oral Bible class. This team presented the story of "The Rich Man and Lazarus", which is found in the book of Luke, chapter 16.
Here are the 45 students enrolled in Escuela Bíblica del Maestro 2012. Glory to God!!!
Module #2 will be held at the end of October. We're very excited and are already planning toward this event! If you're interested in helping in any way, send us an email!