Here are a bunch of photos of the Rest Life team "mingling". I tried to get a shot of everyone, but if you notice that someone slipped through a crack, let me know. I have at least one bad shot of everyone!!!
One of the most impacting things about mission teams is the way they connect with the nationals. Generally speaking, kids connect faster than adults, simply because kids don't tend to let the language barrier stand in the way. This is one reason why VBS programs work so well when most of your team doesn't know the local language. All kids can relate to an adult with stickers, markers, bubbles or playdough! The only thing a visiting missionary has to do is smile and offer his hand. He'll have a friend for life – maybe for eternity!
I think that Gabby wins the prize for having the most pictures taken with the most children. She did a great job reaching out to the kids of Boca and the kids just fell in love with her!
Marina and Katie came in a close second!
It was great seeing friendships being built during the teams' short time here. There was talk of another trip down soon. We certainly hope so!!!!!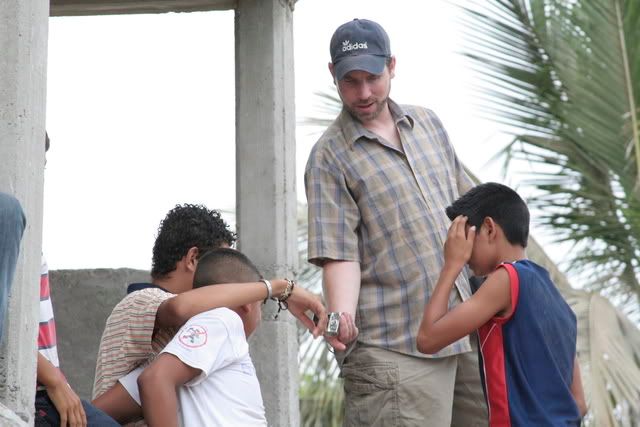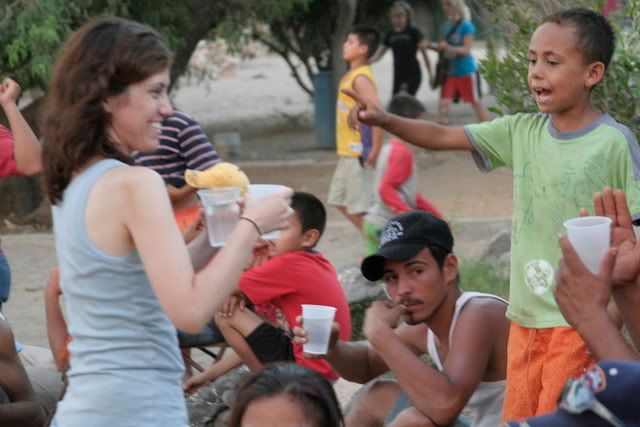 ---

Thanks for sharing your lives with us, Restoration Life!!!