Dia de las Madres
is May 10 in Mexico. The kids get a day off school -- which I don't understand...is it a special gift to the moms to have all the kids home bored all day? I dunno. Regardless, we moms of the church escaped to the river on Thursday for a special time to relax and celebrate together.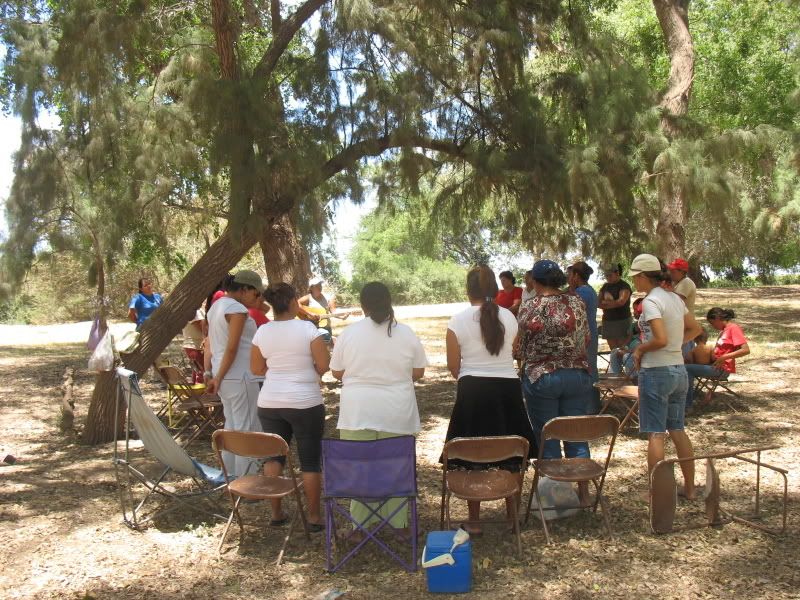 We had an absolutely wonderful time, and without posting over a hundred photos I don't think I can express how much we enjoyed ourselves! I'll post a bunch of pics, though, and you'll get the idea!
Seventeen ladies from the church came with six invited guests, too. A great-sized group! A couple of young moms brought their babies and that was a neat thing, too. Everyone loves to pass the baby!!!
Berlinda, a student at the school of ministry shared a teaching from Collosians 3 and Luz, another student, led the song and worship time. It was a good time of study.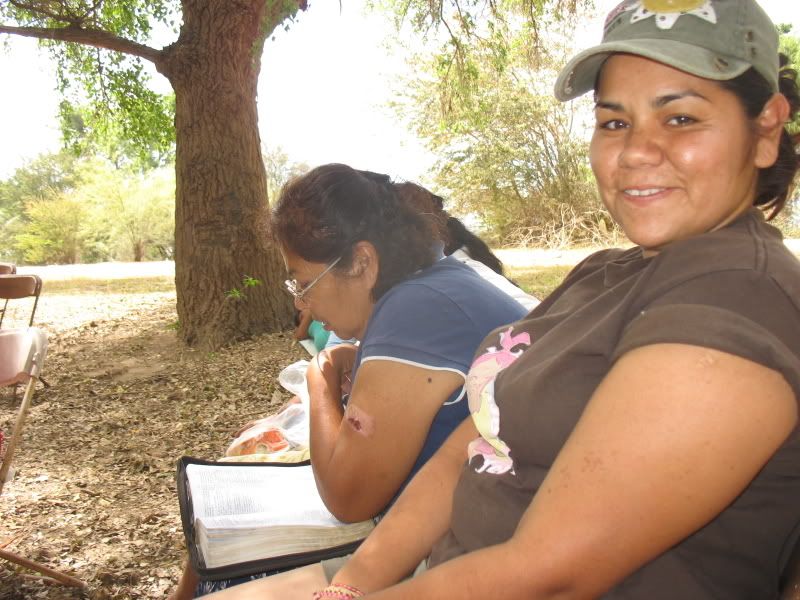 [SIDE NOTE] These women have a hunger after God's word. We've been meeting the past month at 6:30am (every morning) to study Proverbs. Two things I've noticed during our study time -- and again at the river -- is how much the older women #1 LOVE the word of God. It is very precious to them. #2 How much they STRUGGLE to read the small print of their Bibles. God laid on my heart on Thursday to make this need known to those who pray for us: Large-print Bibles and reading glasses/used-and-no-longer-needed prescription glasses. [END SIDE NOTE]
Then we shared a delicious meal of
posole
prepared by Sister Victoria with all the trimmings...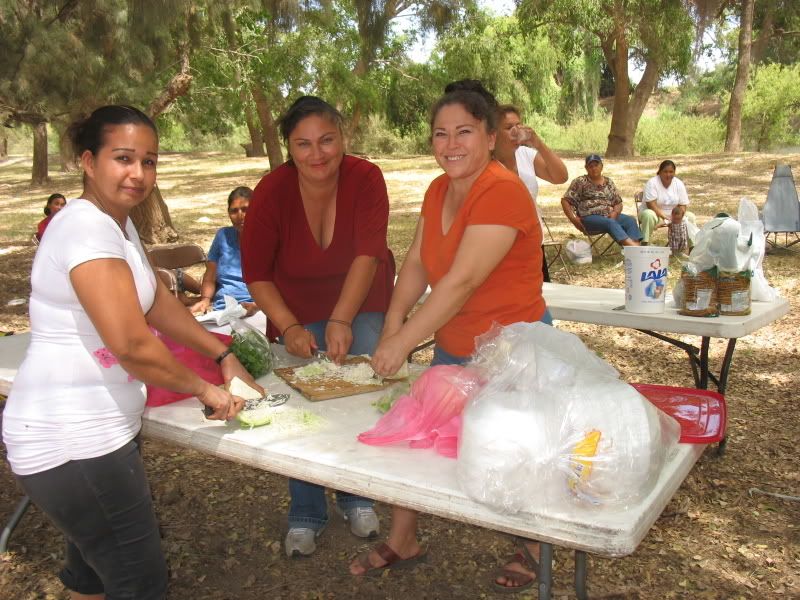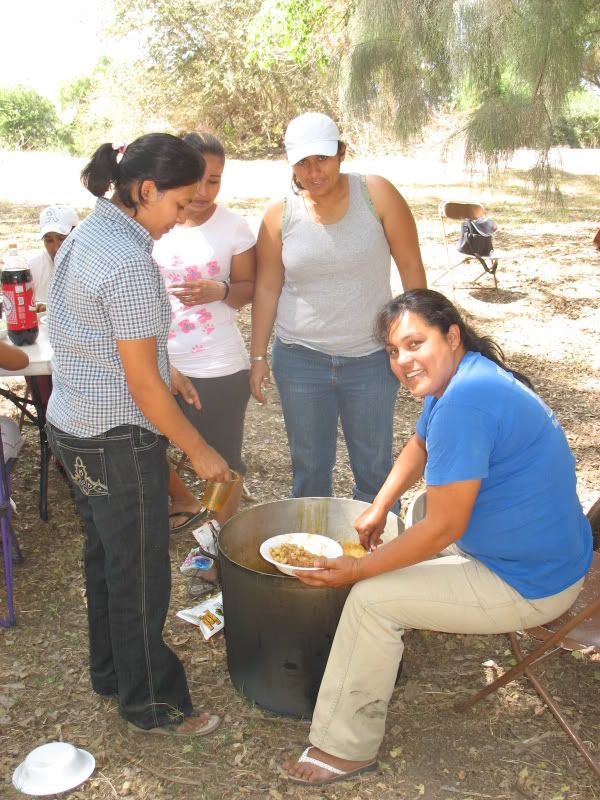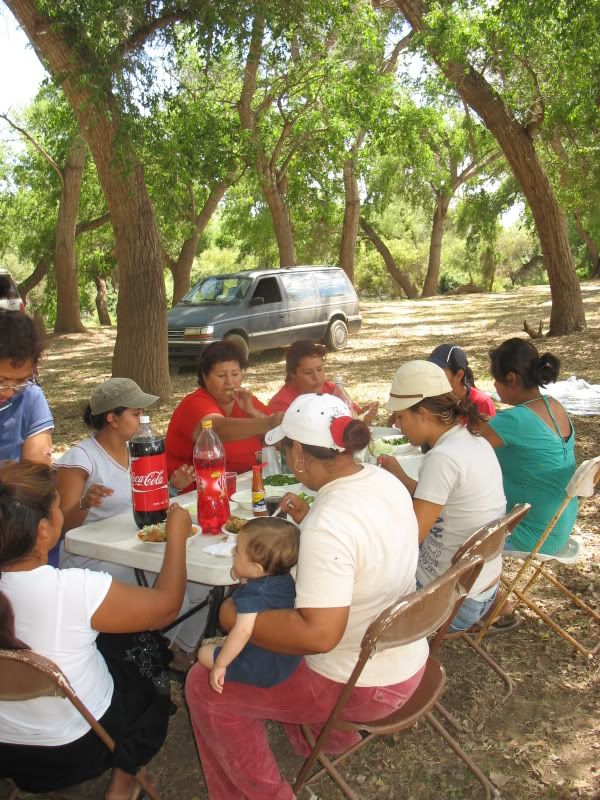 Posole
is a wonderful stew made of either pork or beef with hominy. It is served with chopped onion, cilantro, shredded cabbage or lettuce and tostadas. This has to be one of my favorite Mexican meals!!!
After lunch, we played several ridiculous games -- at this point, the photos just don't do justice!!! The most uproarious time had to be during the "pass the orange with your feet" game when Victoria won the game by ripping the peel from the orange with her teeth and shoving the whole thing in her mouth!
The object is to be the first team to pass an orange from one teammate to the next using only the feet. At the end, the last person peels the orange and eats it. First team to finish eating the orange wins!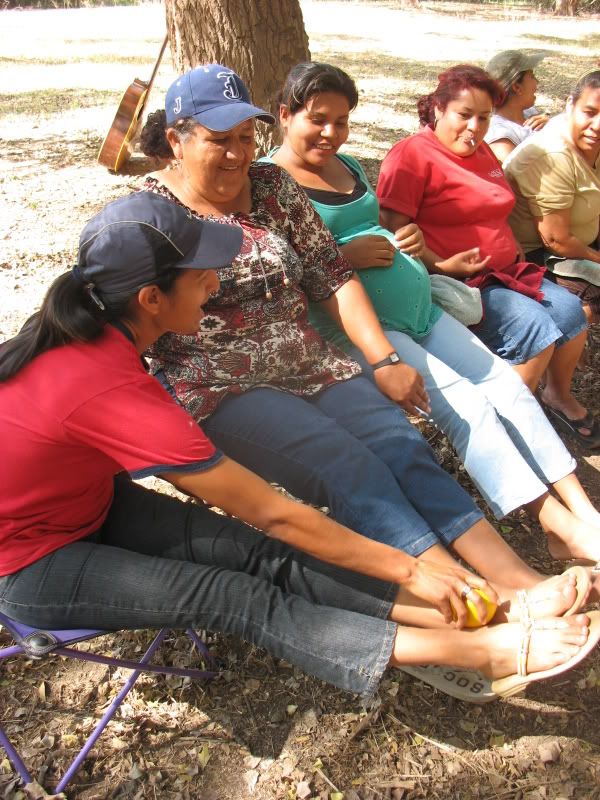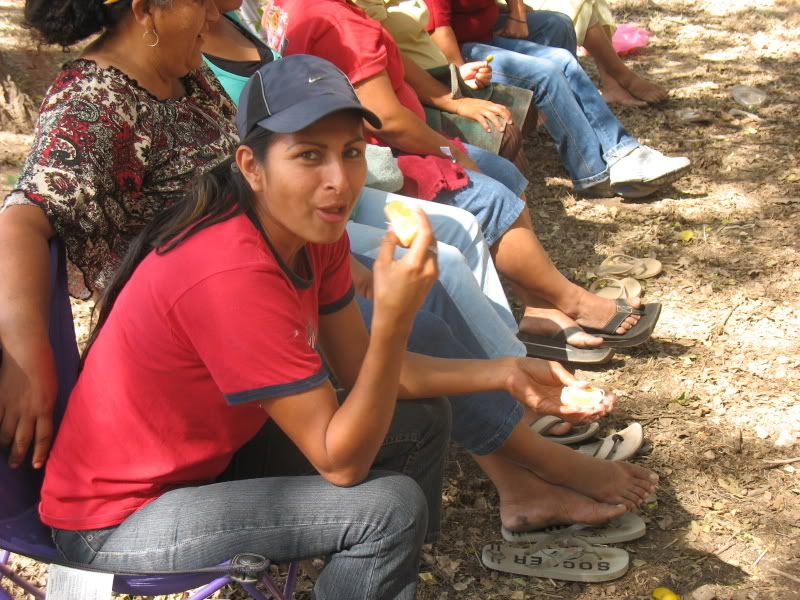 After the fun and games, we presented the moms who were our guests with special Mother's Day gifts. Being able to give each mom a gift was something that Cris and I had been praying about. We wanted to make the day extra special for all. These gifts were made possible by a gift from the ladies of New Hope Church in Oregon.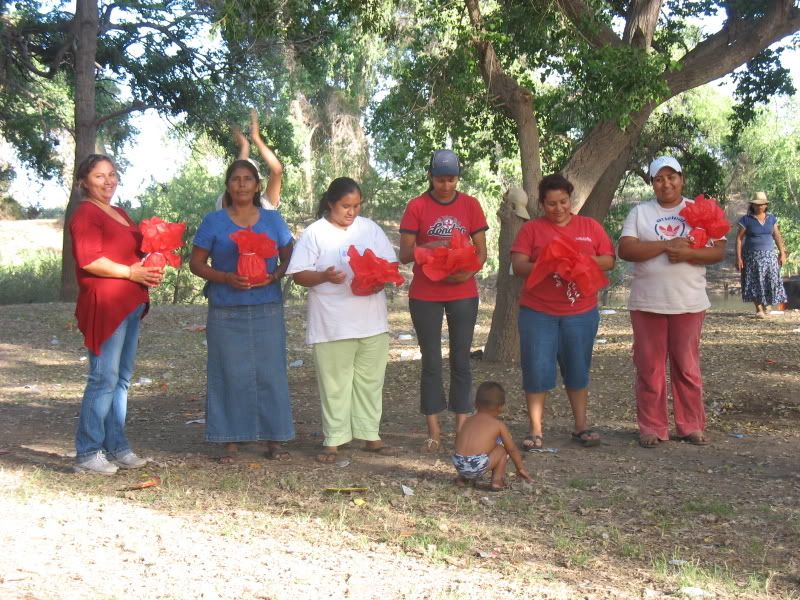 After the presentation of the gifts, we wanted to take a group shot. The whole day carried such a festive air, that there was no way to select a simple "closing shot". Thank you to "
unFREEZe
" for the ability to make this fantastic animated photo...if you want to watch it again, double-click on the image.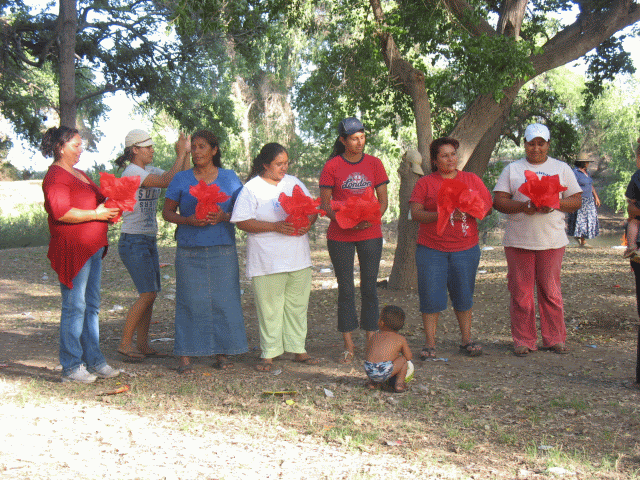 Happy Mothers' Day from Mexico!!!