Just one more thing that Doug does with all those tools he brought down...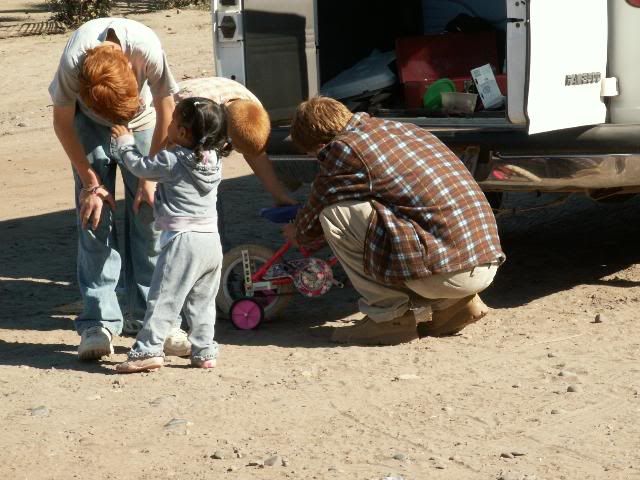 He makes the little kids smile!!!
Jesus said, "Let the little children come to me and don't forbid them!" Sometimes being a missionary just means having a half-inch wrench and being willing to install a set of training wheels.