Well, not
exactly
"wordless".
What do you do when you have an upstairs apartment and want to build a deck and put new, nicer pillars under it?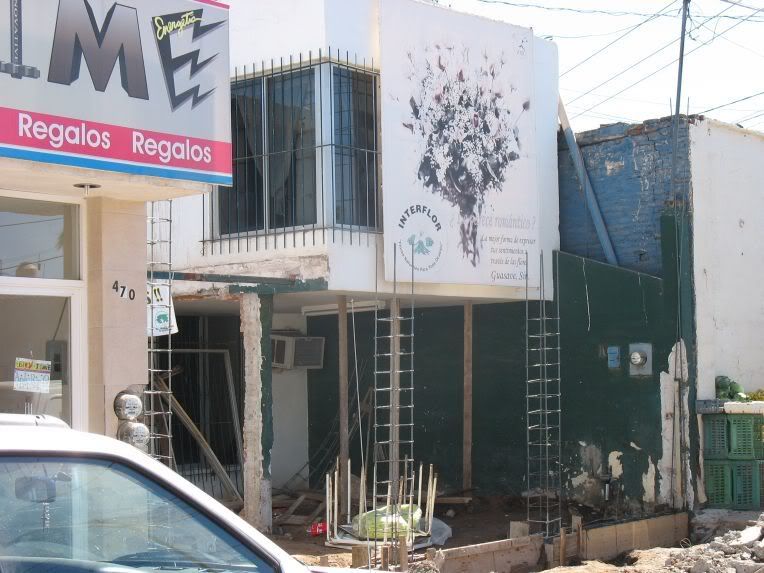 You hammer a couple of good, solid 2x4 studs in there and knock out the old, ugly pillars. Then you can pour new pillars and connect your deck to the house. Would anyone like to venture a guess as to how many pounds are being held up by those three 2x4s? Keep in mind that everything here is constructed with concrete and steel.
I hope the residents are staying with friends till the construction is over!!!