Although this annual event has been held on Valentine's Day a few times, it seems there is no hard and fast rule for the date. This year, it was held the weekend after Christmas.
The best part of the dinner is not the
posole
(although, that is a
very good
part!!!). The best part is seeing all the ladies of the church bring their husbands to dinner. A lot of these guys come to church exactly once per year -- the couple's dinner. So we took a bit of advantage and served them some spiritual food along with the physical.
Our friends Gary and Patrick shared a short testimony for the couples.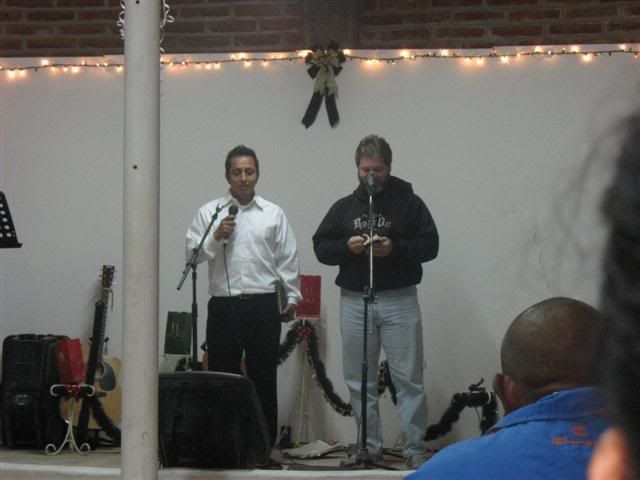 The young people from the CC -- Rancho Santa Margarita youth group served dinner.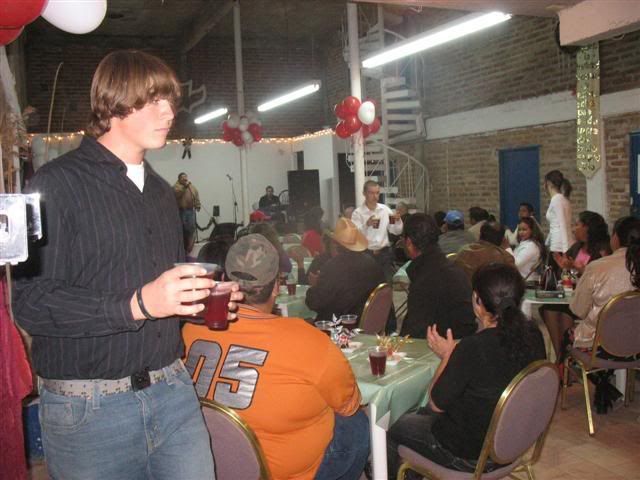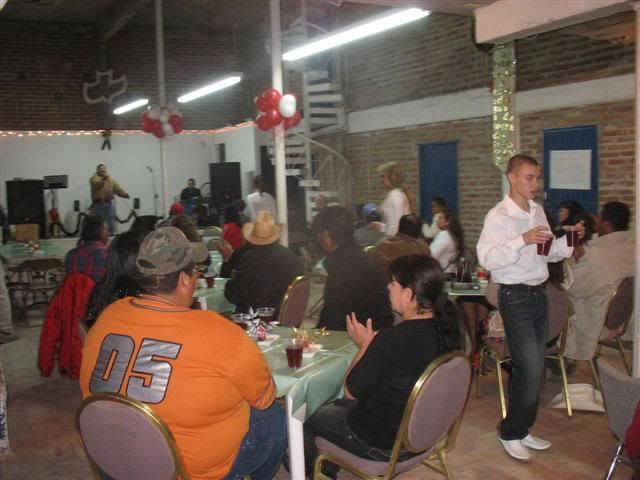 Several music groups entertained the guests including a group from the American team from CCRSM.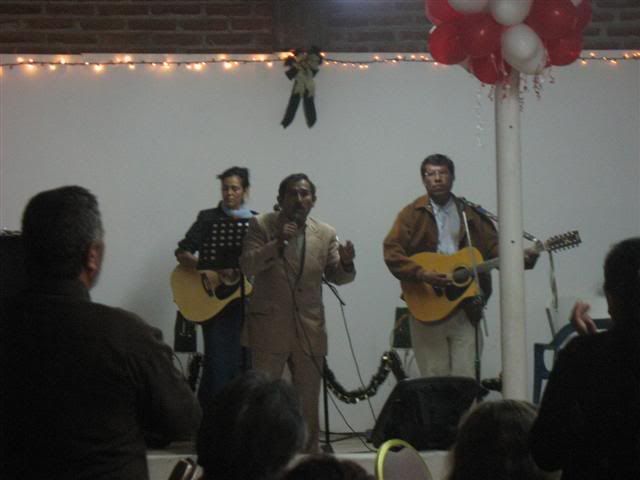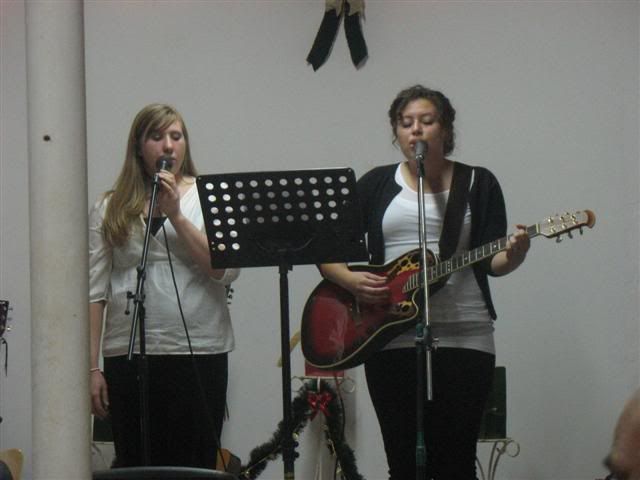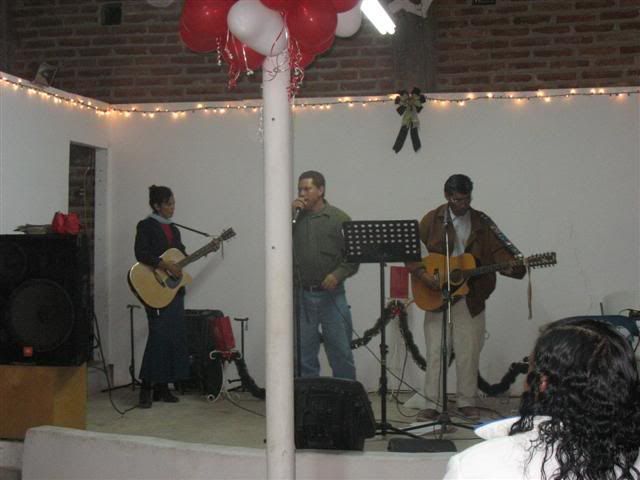 All of us old married folk had a chance to just sit back and relax for the evening. (Sarah and Bethany volunteered -- or
were
volunteered -- to babysit at our house so Caleb and Christian could work with the kitchen crew.)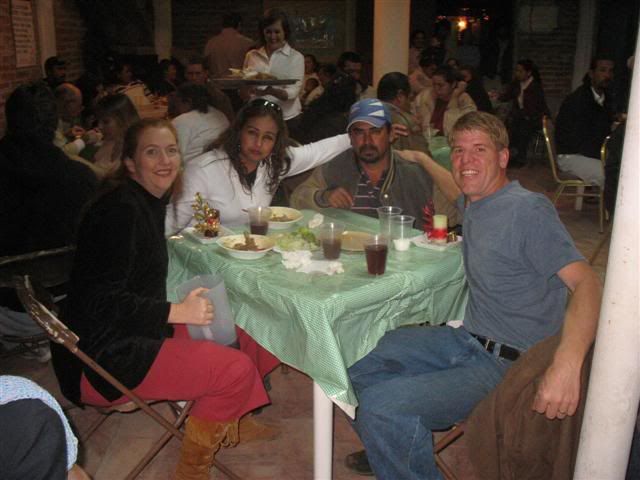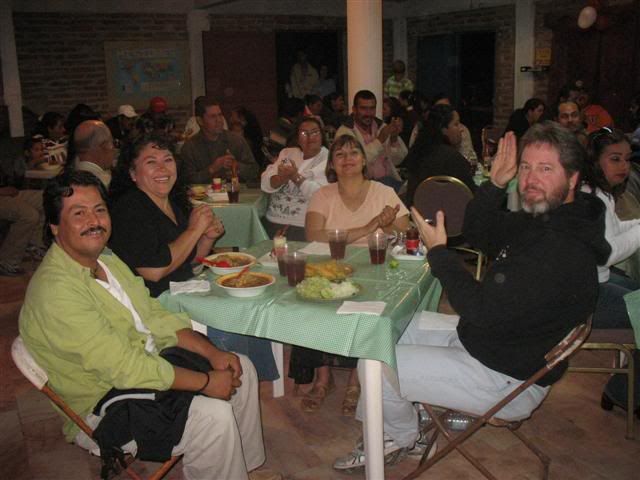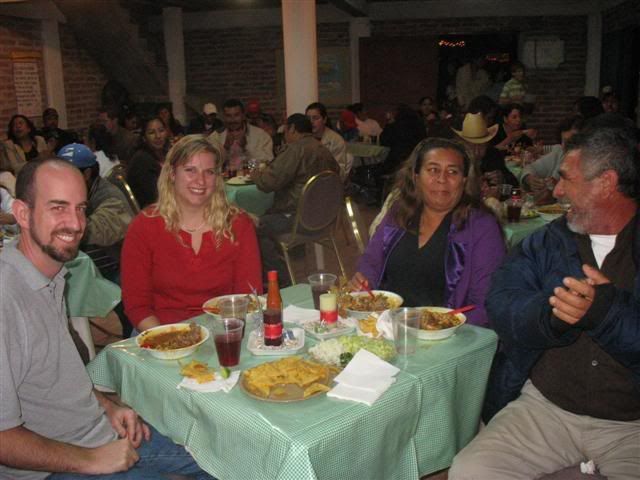 Here is a picture of our friend Annette when she found out that she was in charge of the kitchen and serving crew for the night!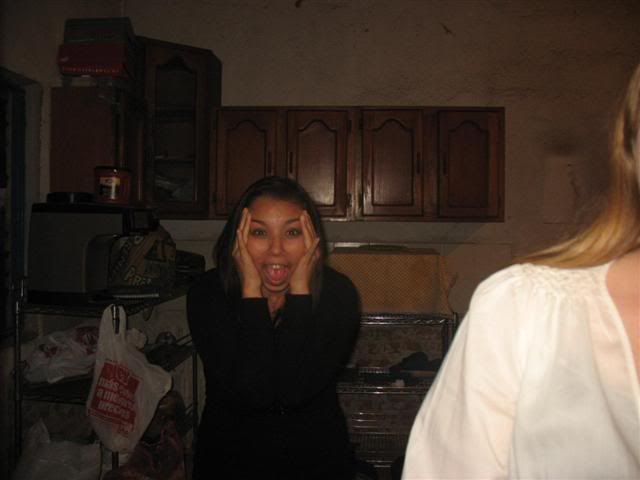 A week later, Doug was talking to a guy at the hotel who had passed by the church during the dinner. As usual, the church doors had been left open, so the speaking and singing was easily heard from the street. This man said he had been interested when he heard someone speaking English (because he spoke English, too), so he had stopped to see what was up. He had stayed and listened and later told Doug that he was on a "search" to find what was really "real" in his life. We've invited him to come back to church or to stop by our house. Pray that God continues what He's started in this young man's life!