I'm finally getting 'round to posting about our friends who came down here over Christmas break. We had such a fantastic visit with them!
Proverbs 25:25 says...
As cold waters to a thirsty soul, so is good news from a far country!
That's how we felt about our Oregonian company -- refreshed!!!
We had a great time of fellowship, and the days simply flew past. We had all made promises of blogging and emailing during their visit, but I don't think I sat down at the computer once and the other grown-ups might have accessed email once or twice. Of course, we had 4 youth vying for time on the computer, too, but to be honest none of us really wanted contact with the "real world". We were having too much fun!!!
Here are some photos of our time with the Lee and Logerstedt families from Oregon...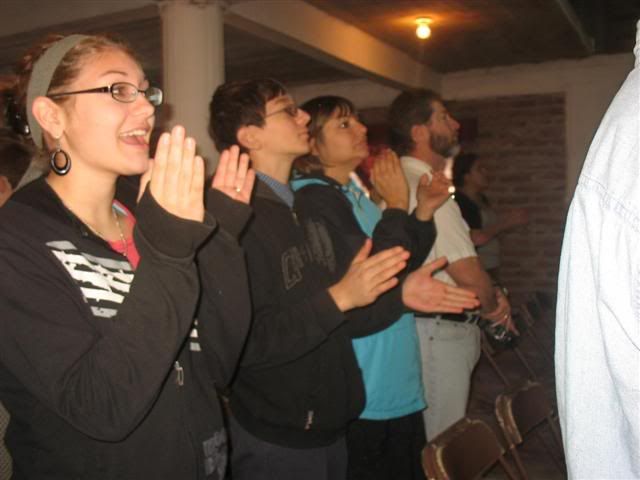 We were able to share both a Sunday service and a Wednesday service with our friends. Both times the church was packed. In addition to our friends from Oregon, another mission team of 22 people had come down from Southern California to do a construction project at the church. The more, the merrier!!!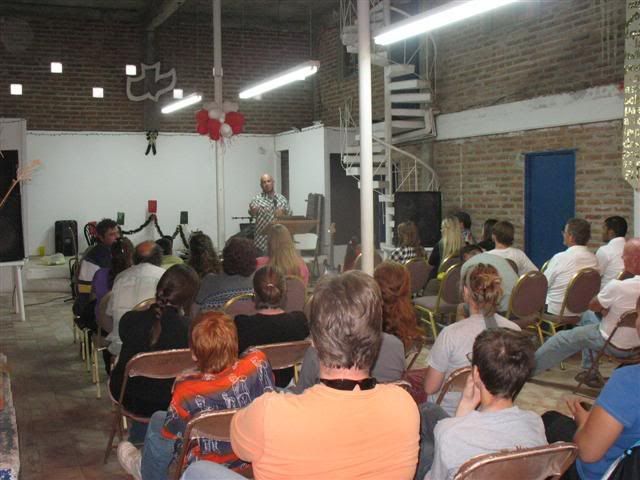 Pastor Tristan (CC-Rancho Santa Margarita) shared on Wednesday and then invited the leadership of the church to come forward for prayer. After that, Pastor Ricardo invited the American leaders to come forward. It was a really neat time of prayer. Since it was New Year's Eve, the church service turned into a celebration of praise and prayer.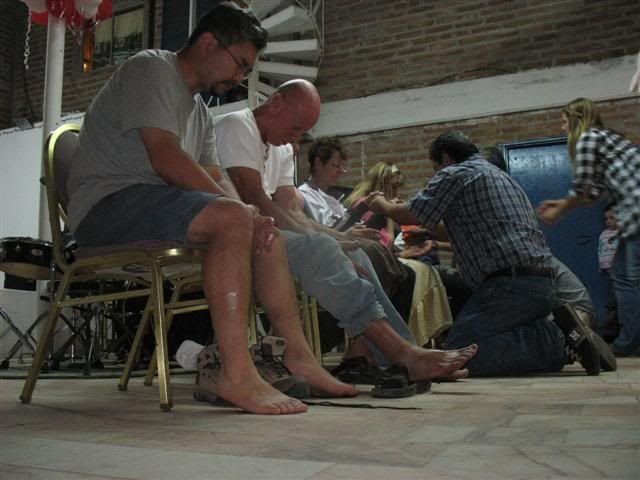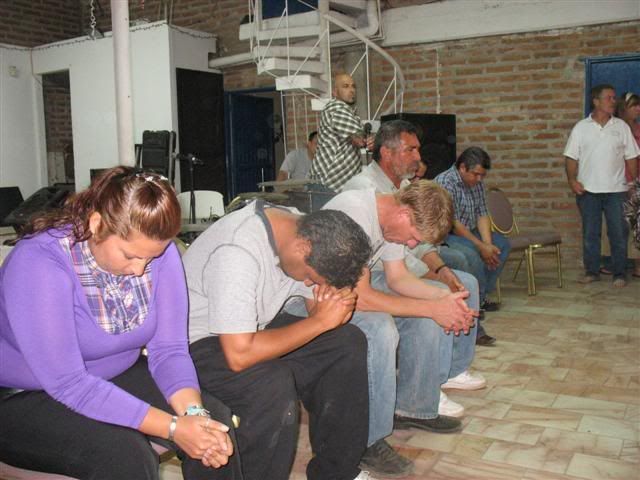 Madai, Braulio's daughter, fell in love with Noelle and was always trying to drag her around places. Noelle didn't seem to mind too much!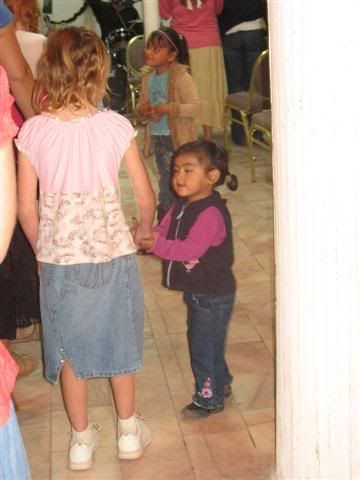 While the CCRSM team worked on building a roof at the church, our menfolk were working on some unfinished projects at our house. Doug, Gary and Patrick finished laying brick in front of the house. What a blessing! We will be using this area a lot during the hot season. Our friend Ramon got in on the project when it came time to cement the bricks in.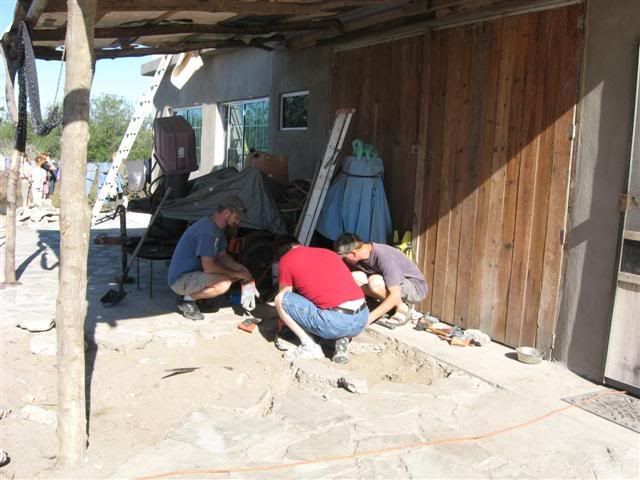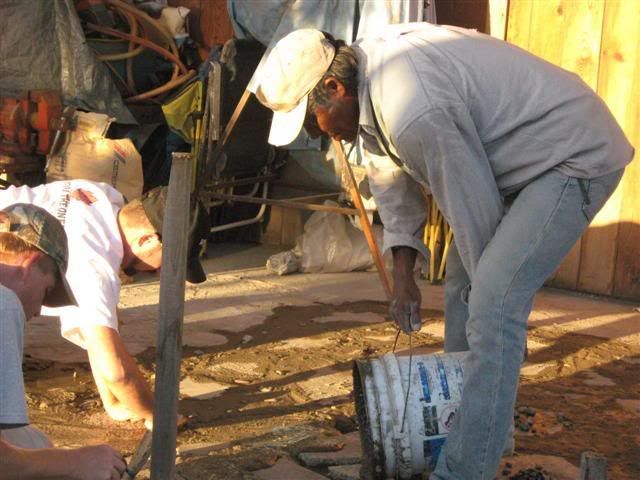 An added blessing to having a cement patio in front of the front door is that it has cut down on the amount of sand and gunk tracked in. We live in the land of endless dust with a house full of people allergic to dust. The difference is noticable!
Sunday night we hosted the annual couple's dinner. You can read more about this event by clicking here (once I write the post --maybe Thursday afternoon?).
We have a lot of pictures of our group eating. Why is that? Well, for one, we have twelve kids all together and more than half are teens. Plus mealtimes were about the only time we quit running around and sat down!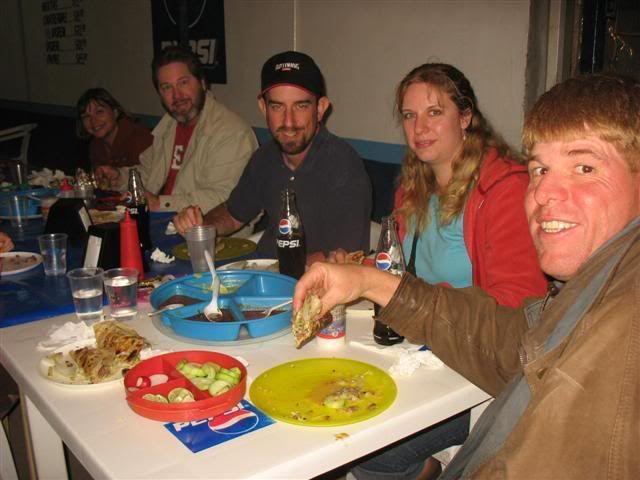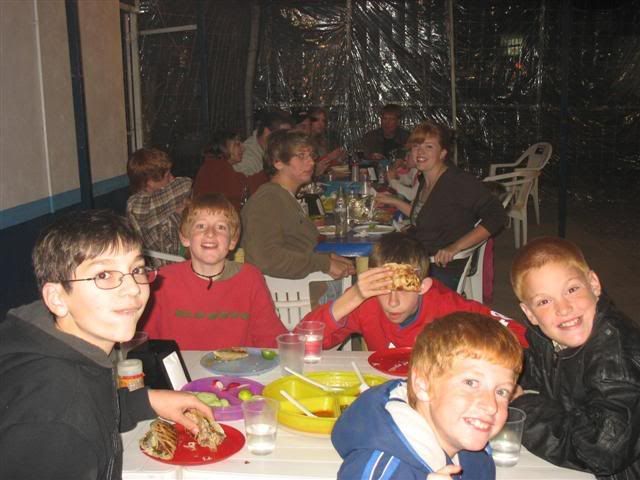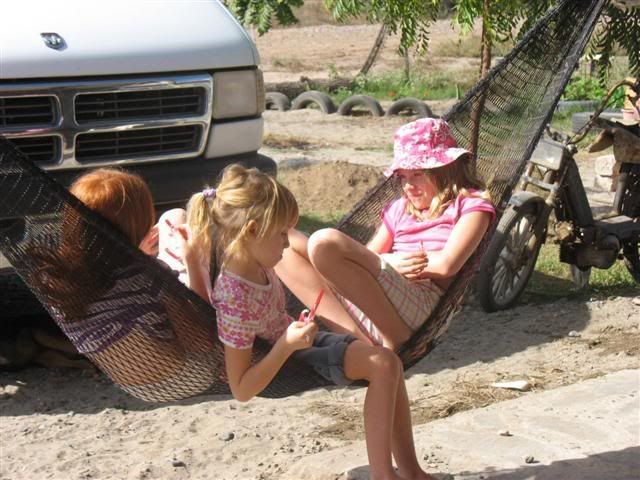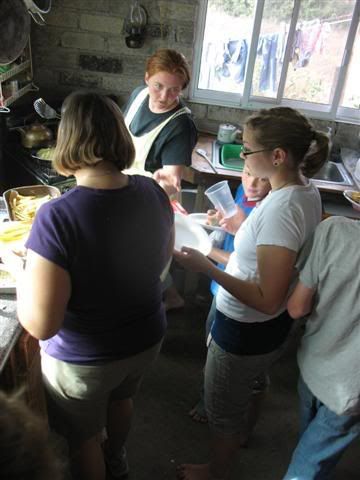 Cheryl and I took a trip to pick up boxes for Samaritan's purse with Pastor Ricardo and Karen.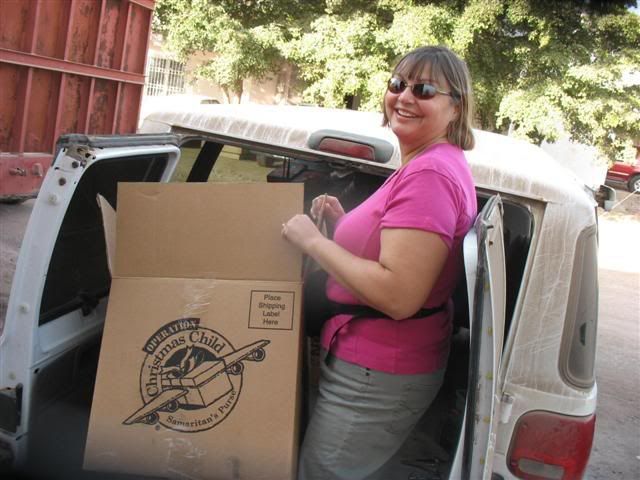 The menfolk went fishing with Esteban one day and with the kids another day.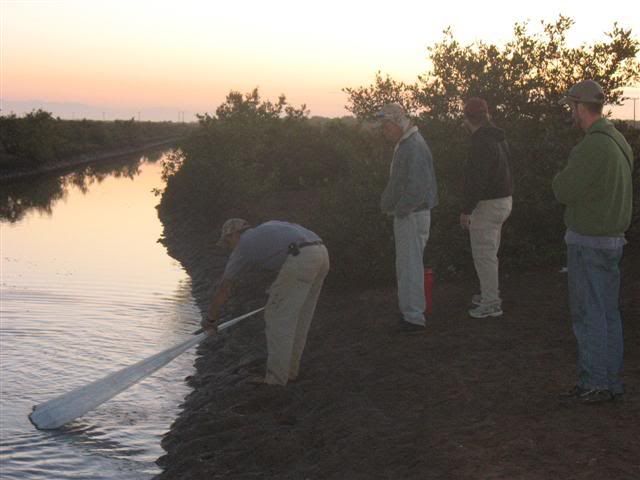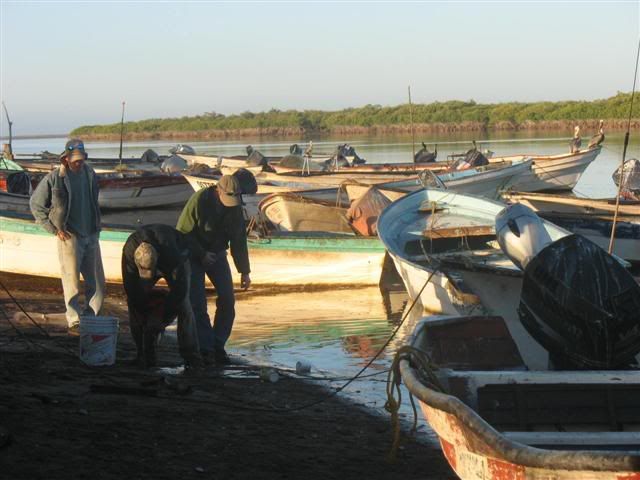 The womanfolk took a tour of Guasave. We turned the "youth" loose with the camera, so we got some great shots of what they were up to! You can
check out Sarah's blog
to read more about that and other "stuff".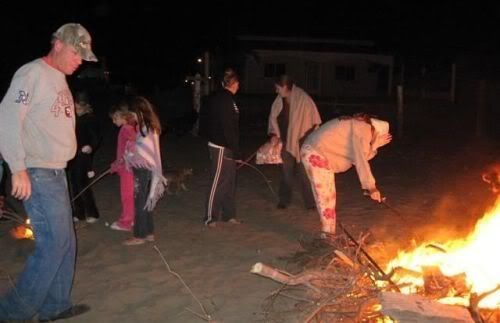 We love to have bonfires on the beach (How many beaches in the States still let you make a big fire and shoot off fireworks?) and an integral part of any bonfire is...the marshmallow! We have SERIOUS marshmallows here!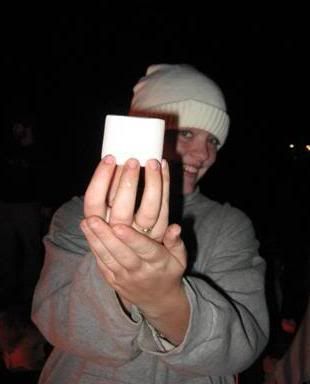 Then it was time to take them back to the Tufesa bus station. Very sad to see them go, but we took solace in knowing that, Lord willing, we'll see them in a month or so!