I saw an old friend at a baby shower in November and she asked if our family would do a special favor for her. Her daughter was going to celebrate her 5th birthday (which is a big deal in Mexico) and the whole family would be turning out for the party. Since a lot of the family members are non-Christians, she and her husband wanted to share some sort of evangelical message at the party, but didn't think it would go over well to actually "preach".
She remembered that we used to do puppets and asked if we could do something for Perla's party. I thought we could pull something off. We no longer had access to the puppets and didn't have the stage anymore either, but I had an idea...
I bounced the idea off Doug and the kids and they all agreed. It was a go!!! Sarah made a quick trip to the church to pick up a couple bags of stuff and then we spent a couple of days turning this...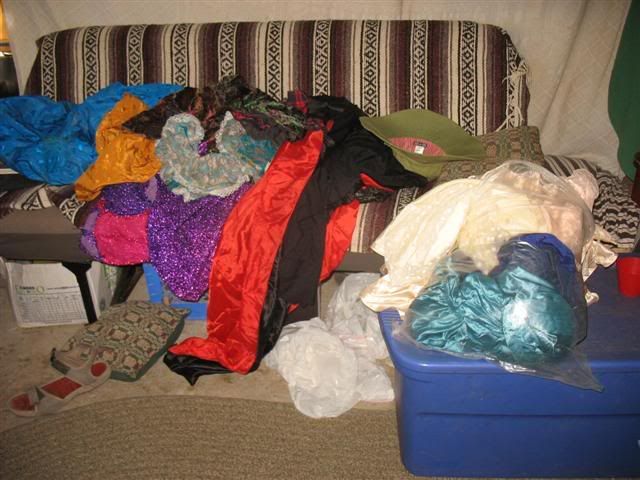 into this...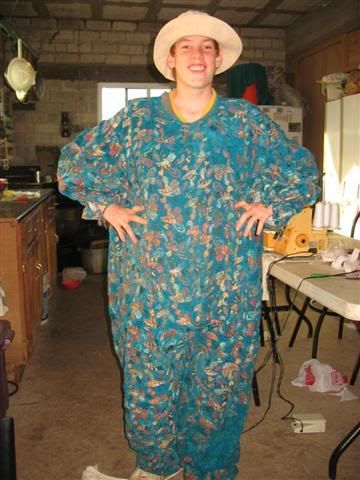 Most of these costumes were in such bad shape that the seams were blowing out before the kids even put them on. All the zippers were rusted and the elastic went "crunch" instead of "stretch". Thank you to those who have kept me supplied with sewing notions this past year! I certainly use them a lot here!!! We spent a couple of days putting outfits together.
Then we spent a day or two polishing up some skits we hadn't done in a LONG time.
Our friend, Ramon, rode by on his horse while we were practicing on the back hill. He just waved and smiled. Could it be that we didn't surprise him too much? Do we just seem like a family who dresses up like clowns and plays in the back yard? I guess so.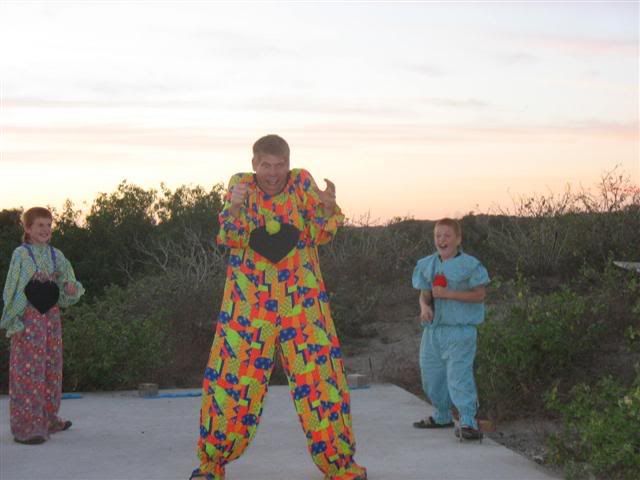 Then it was the big day!
We shared a skit entitled "One Key to Eternal Life" which the misson team used on their trip to Puebla. Special thanks to Pablo (Sergio's brother) who taught Sarah and I how to apply clown make up. Didn't Sarah do a great job???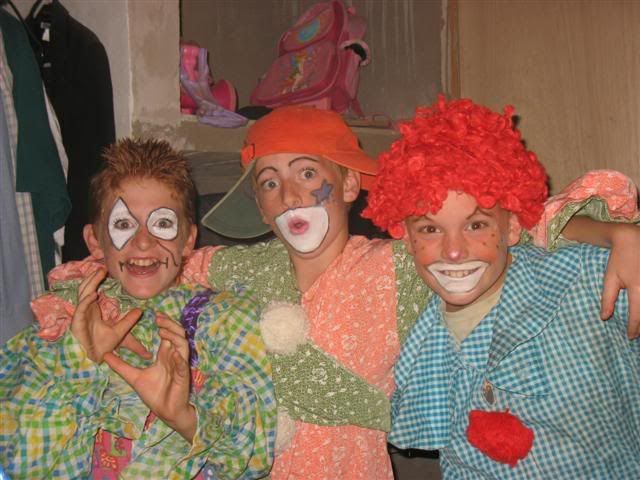 We had a blast and everyone seemed attentive. The message was well-received and (from what folks said) understandable.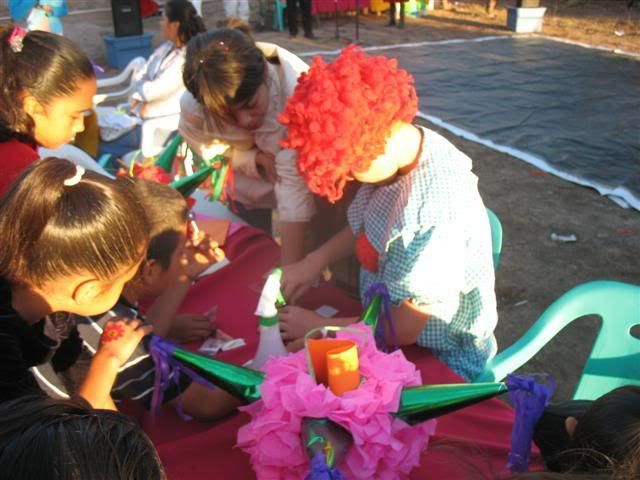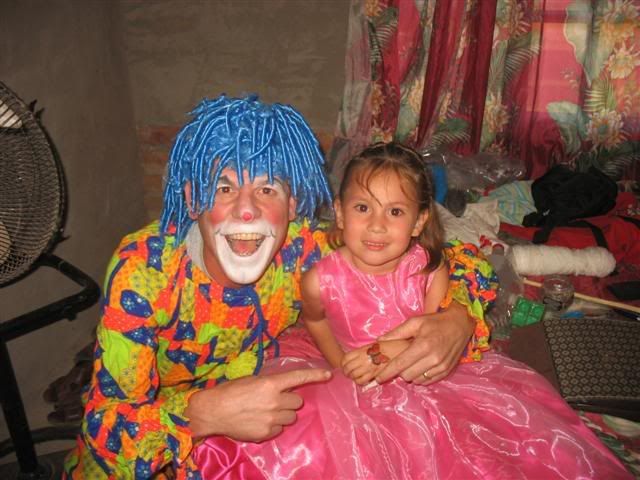 This is Doug and Perla, the
cumpleañera
!
After this engagement, we had several invitations to be clowns at church posadas. We decided that it would be a great idea...next year!!!
Anyone have any old clown costumes laying around???