Not an overly-creative title, but I wanted to share pics of the center. The guys have made a lot of progress in a very short time!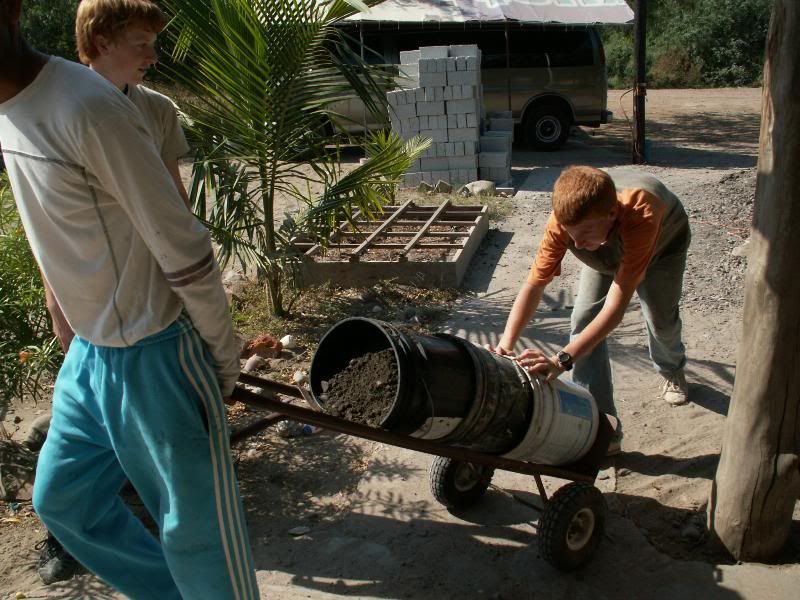 Doug, Caleb, Jessee and Seth left last Wednesday on the mission trip to Quimichis. Knowing that Julio and Andrew would be by themselves all week (Joaquin can only help off-and-on), the guys wanted to haul as much brick, gravel and sand up to the back hill as possible before they left.
Jessee was up at the break of dawn on Monday and Tuesday. So were the
gegenes
(really awful biting gnats), which took some of the joy out of the otherwise beautiful morning.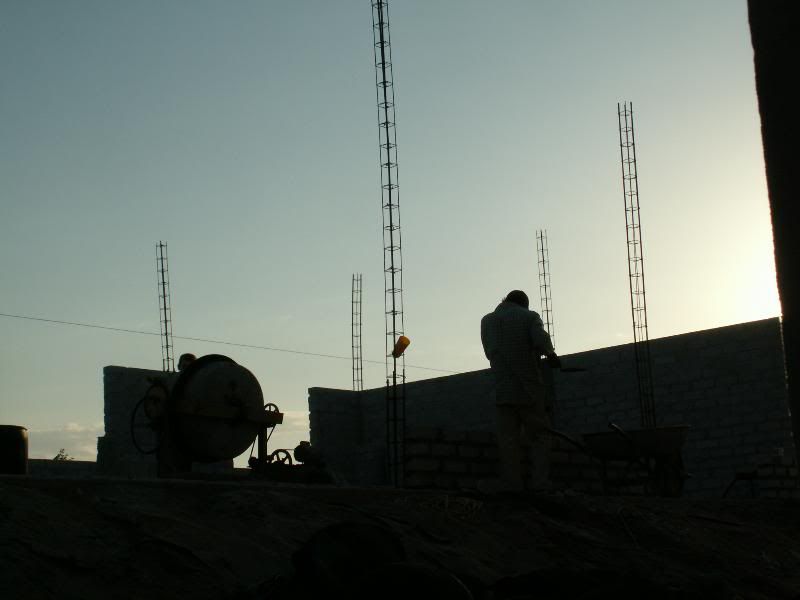 The truck arrived carrying the last of the
tabique
, rebar and armex that will be needed for the walls. Here's Doug, tossing
tabique
to the driver.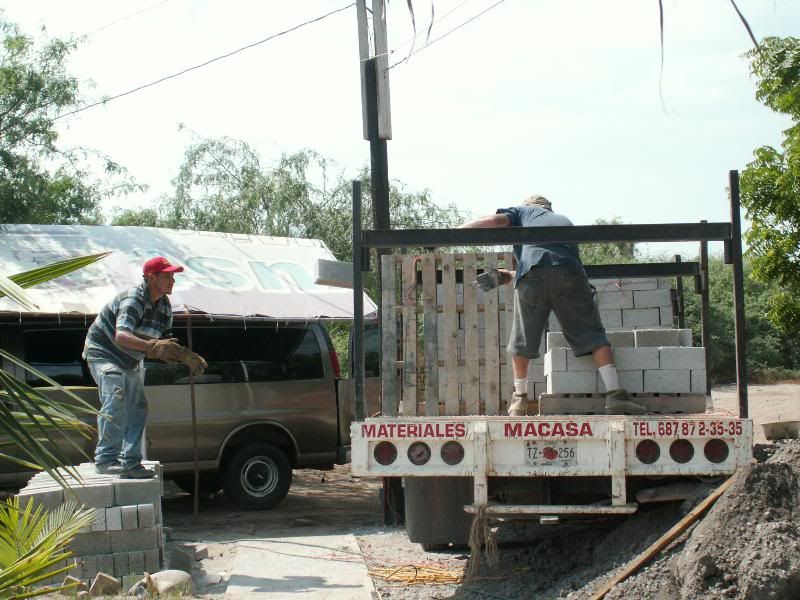 After they finished unloading the truck, one of the boys ran down to the store for a bottle of Coke (tradition) and Jessee spent the next hour or so talking to the truck driver about Jesus. Pretty cool. We were able to give him a Bible and invited him to stop by again any time.
We got a call from Home Depot saying that the wood we'll need for the roof would be in on Wednesday. The only problem with that is that the van and the trailer would be in Nayarit on Wednesday. So, the manager agreed to hold it for us until Tuesday. Thank you, Lord!!! (Pray that it's there when we go on Tuesday!!!)
Wednesday morning, Julio arrived and he and Andrew worked all day...and into the night.
Thursday and Friday were more of the same, and Saturday was a half-day. The guys are moving right along!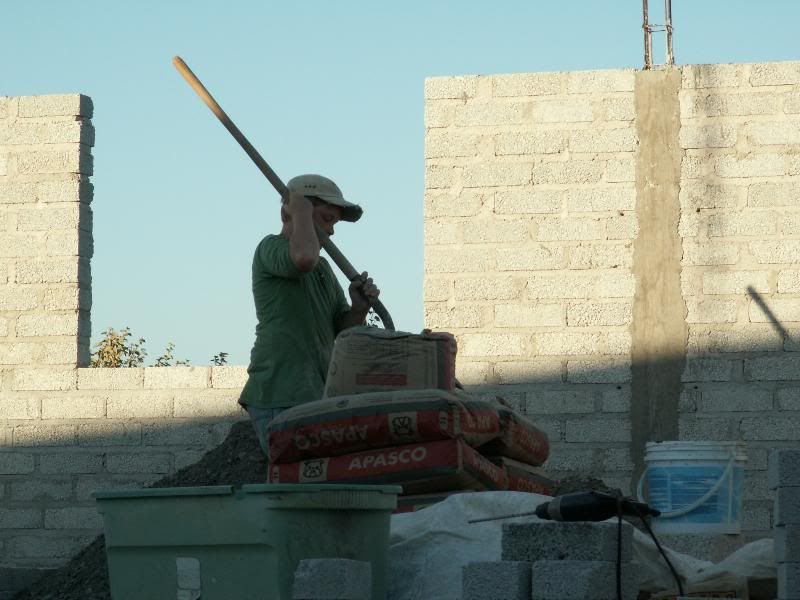 By Friday night, they had finished pouring all the cement pillars and Saturday was spent putting the rebar and armex in for the header.
On Sunday, we all rested (pretty much!), and tomorrow they'll be back at it!!! Woot! Woot!